Tabor Community Christmas Carols
Event - Tuesday, November 27, 7:00-8:00pm
Tabor would like to invite staff, students and community to our end of year Christmas Carols event. Led by the Tabor Singers, and including a number of different Tabor student voices in the readings, this service is a wonderful way for us to gather as community in worship towards the end of our working year and in anticipation of advent.
The service is also offered to the community and is generously hosted by St. Augustine's Anglican Church, Unley.
We hope to see you there.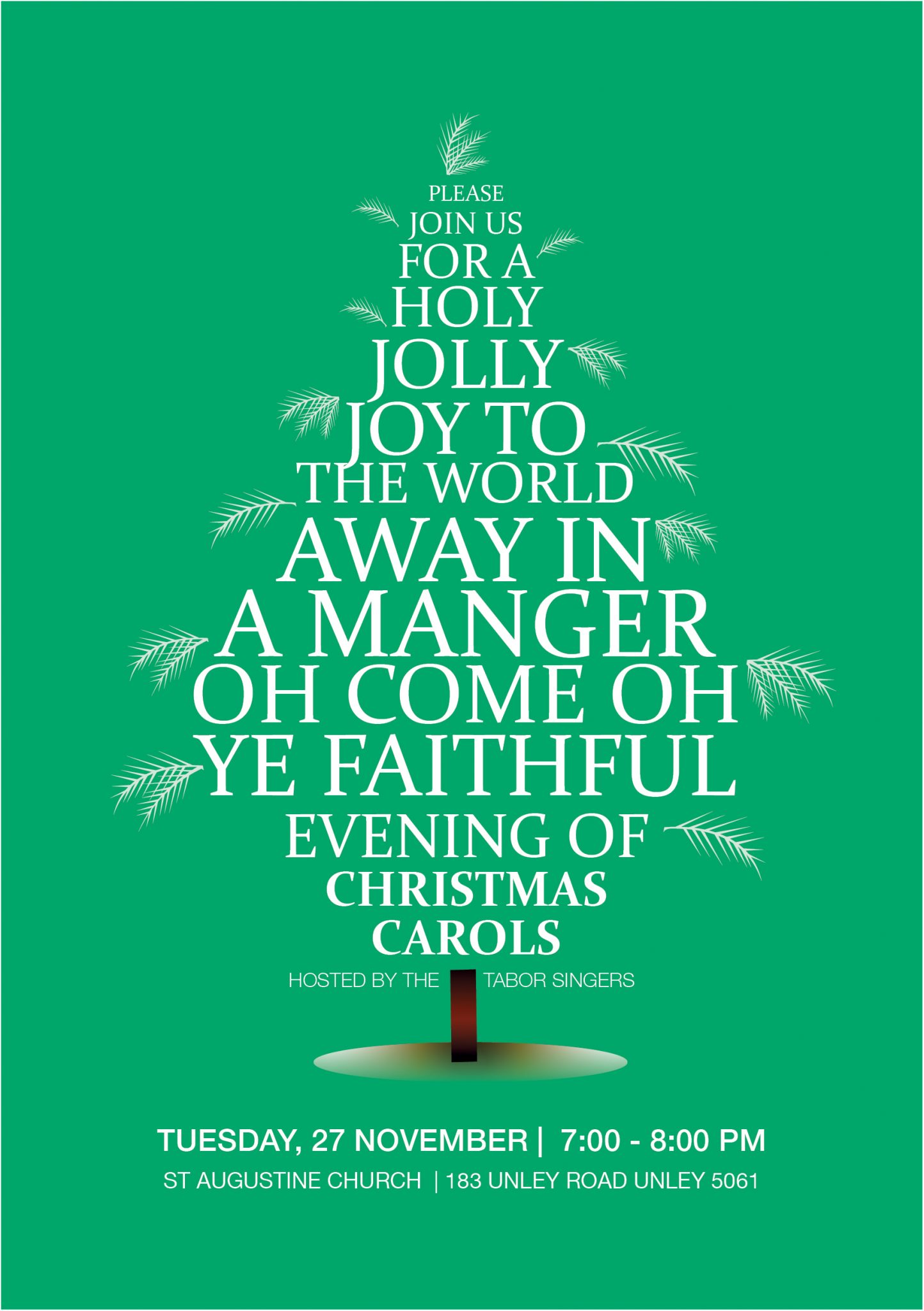 Event details
Location

St Augustine Church, 183 Unley Road UNLEY 5061

Date

Tuesday, November 27, 7:00-8:00pm